As the electronic music series reopens in the United States, the BLACK AND WHITE FESTIVAL INC host the first major electronic event of of the year produced by the company that bears the same name, "Black and White Festival Inc." The event will be held at the Historic Virginia Key Beach Park in Miami, Sunday, February 21, 2021, starting at 00 p.m.
 With the first two world renowned artists: Dubfire, the famous and legendary DJ who was part of the Deep Dish duo and the electronic master and Colombian DJ Malicia.
Grammy-winning Dubfire was a part of Deep Dish in the 1990s until the duo's disintegration more than a decade ago.
Deep Dish was extraordinarily known for creating remixes with Madonna, Cher, Stevie Nicks and Janet Jackson, and winning a Grammy for Best Remixed Recording Category, for «Thank You»
 Dubfire currently lives in Barcelona and his company SCI + TEC, which has grown exponentially in recent years, has become home-base for numerous global artists. In the past year and during the pandemic, he has been working tirelessly in his studio, while making exclusive appearances in virtual productions.   His fan base on Spotify exceeds 1.2 million.
https://open.spotify.com/artist/3bVYqr2NfmwmL4YJisWhJI?si=HNFWHUx1T-m05RYn0PysLQ
 BLACK AND WHITE FESTIVAL U.S. INC., event organizers also signed, the new Colombian superstar of the electronic scene, MALICIA and will be joining icon Dubfire at the BLACK AND WHITE FEST
https://instagram.com/malicia_dj?igshid=1f83h0temmomw
 MALICIA is a music composer and producer.  Her music genre is Tech House. She previews her music and personality on instagram.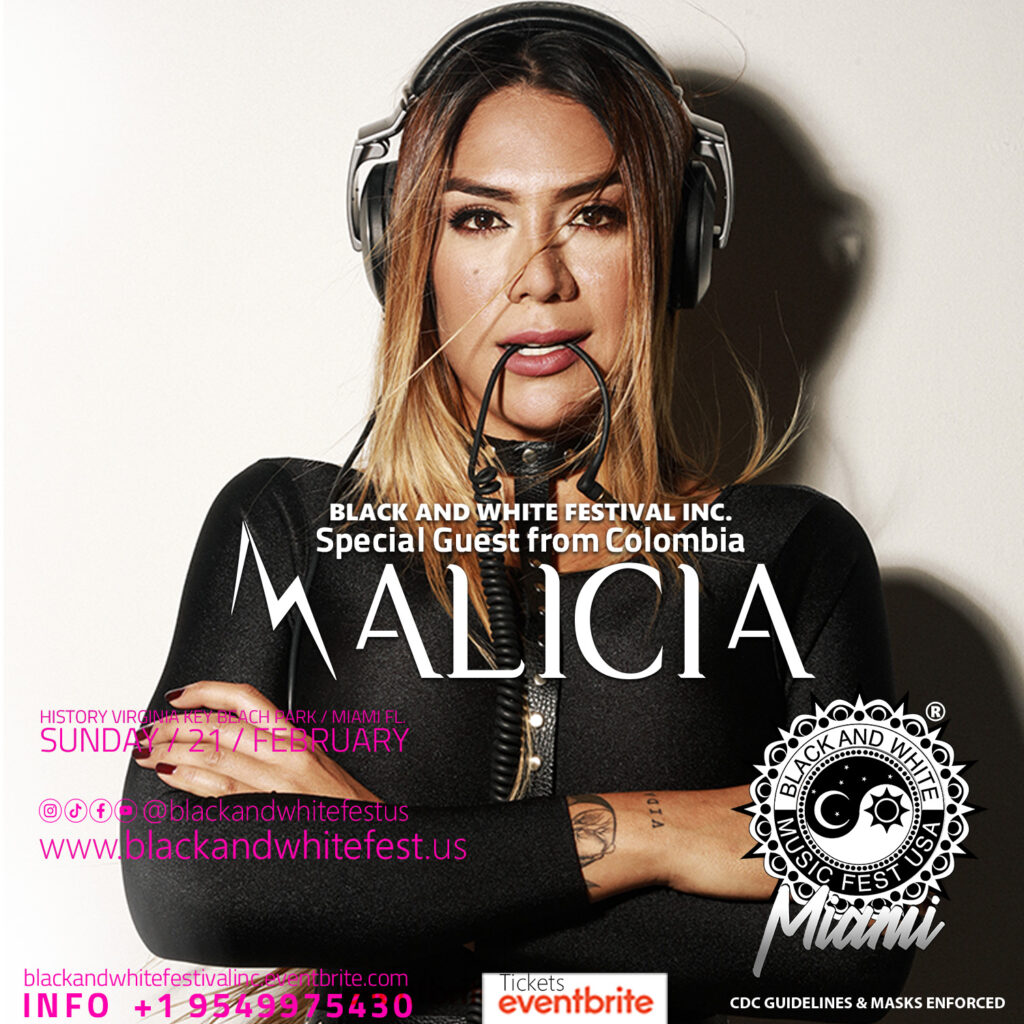 BLACK AND WHITE FESTIVAL INC
at Historic Virginia Key Beach Park
4020 virginia beach drive Miami, fl 33149